How to Complete a Claim
Provincial Court | Saskatchewan
Courts of Saskatchewan
How to Complete a Claim
Provincial Court
To start your case, you must file a Claim form. Below are samples of Claims for common situations. They are a guide to assist you in drafting your claim, just be sure to modify all of the information to suit your case.
Once you have written your claim, take a copy to the nearest Provincial Court Office. There a clerk will process it, and attach it to the Summons that you will serve on the defendant.
When drafting a claim, the names and addresses of the parties are always set out in the top part of the page. The main part of the document consists of information about the case that is organized into separate paragraphs as follows:
The first paragraph is a brief description of the

Plaintiff

.
The second paragraph is a brief description of the

Defendant

.
The third paragraph is a brief outline of the claim. It should give a summary of the key points in the claim but should be concise enough to fit into one or two paragraphs.
The next paragraph briefly states that action to solve the problem was demanded, but not taken.
The final paragraph outlines, in point form, what the

Plaintiff

is claiming, including 1) the sum of money wanted, 2) interest on that sum, 3) the cost of the court proceeding, 4) a

judgment

for the value of your claim in the event that you are successful.
ACCOUNTS RECEIVABLE
BANKING and LOANS
CONSUMER TRANSACTIONS
MOTOR VEHICLE ACCIDENT
NEGLIGENCE
EMPLOYMENT
RENTALS
ONLINE SHARING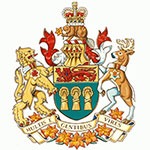 SMALL CLAIMS COURT RESOURCES