Practice Directives & Standardized Conditions
Provincial Court | Saskatchewan
Courts of Saskatchewan
Practice Directives &
Standardized Conditions
Provincial Court
Practice Directives
– Criminal Division
​The Practice Directives are intended to assist counsel by standardizing certain proceedings in the Provincial Court of Saskatchewan. Their application may vary slightly in some court points to reflect current practice.
Failure to comply with a practice directive will not nullify a proceeding and a judge may grant any relief necessary or vary a practice directive in the interests of justice and facilitate the resolution of matters.
Directives de pratique
– Chambre criminelle
Les directives de pratique ont pour but d'aider les avocats en normalisant certaines procédures à la Cour provinciale de la Saskatchewan. Leur application peut varier légèrement dans certains palais de justice afin de tenir compte de la pratique courante.
Le défaut de se conformer à une directive de pratique n'aura pas pour effet d'annuler une procédure, et un juge peut accorder un recours nécessaire ou modifier une directive de pratique dans l'intérêt de la justice et pour faciliter le règlement d'une affaire.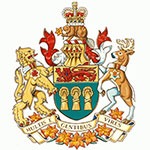 P.D. 1
P.D. 2
P.D. 3
P.D. 4
P.D. 6
P.D. 7
P.D. 8
P.D. 8.1
P.D. 9
P.D. 10
P.D. 11
P.D. 12
P.D. 1
P.D. 2
P.D. 3
P.D. 4
P.D. 6
P.D. 7
P.D. 8
P.D. 8.1
P.D. 9
P.D. 10
P.D. 11
P.D. 12
Recommended Conditions | Adult Criminal
The following forms contain recommended wording for conditions used in adult criminal orders.
Templates:
Recommended Conditions | Youth
Saskatoon Mental Health Strategy
Saskatoon Mental Health Strategy Forms
Video Conference Requests
Video Conference Requests