COURT DECISIONS
Courts of Saskatchewan
Courts of Saskatchewan
Court Decisions
There is significant public interest in court decisions in Saskatchewan. Given that court decisions can have an immediate impact on the lives of citizens in the province, the public wants to learn more about how courts operate and make decisions and why certain results are reached in particular cases.
Judges are required to give reasons for their decisions. These reasons may be contained in a written judgment of the court or may be given orally in court.
Sometimes judges may do both – giving their decision orally in court with written reasons for the decision following at a later date.
Written decisions from Saskatchewan's Courts are available on the Canadian Legal Information Institute's (CanLII) website.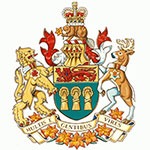 PROVINCIAL
COURT DECISIONS
COURT OF
KING'S BENCH DECISIONS