Court Schedule
Court of Appeal | Saskatchewan
Courts of Saskatchewan
Court Schedule
Court of Appeal

The Ministry of Justice's ​Court Services Branch strongly encourages everyone attending a court facility to wear a mask.
Court of Appeal Schedules
Review the court schedules below.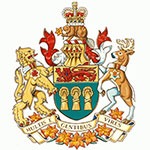 616471 Saskatchewan Ltd. et al v Aalbers
101306454 Saskatchewan Ltd. (carrying on business as Brightwater Senior Living) v City of Regina
Dahl et al v SSC Security Services Corp. et al
Abbott Laboratories Ltd. et al v Spicer
The King v Bone [PUBLICATION BAN]
The King v Langenburg Redi-Mix Ltd.
The King v Clarke [PUBLICATION BAN]
Smith et al v Royal Bank of Canada
Smith v The Toronto-Dominion Bank
CPC Networks Corp. v McDougall Gauley LLP et al
CPC Networks Corp. v McDougall Gauley LLP et al