Clerkship Positions
Provincial Court | Saskatchewan
Courts of Saskatchewan
Clerkship Positions
Provincial Court
Each year the Provincial Court of Saskatchewan selects two law students to participate in its 12-month clerkship program. One law clerk is based in Regina, the other in Saskatoon. Both have the opportunity to work with all judges of the Court.
Working as a law clerk offers the unique experience of being part of the judicial process at the start of your legal career. Clerking with the Provincial Court provides the law school graduate with a broad exposure to criminal and civil law practice.
June 1, 2024, to May 31, 2025
Saskatoon position
Provincial Court House
220 – 19th Street East
Saskatoon, SK
Regina position
Provincial Court House
4th floor, 1815 Smith Street
Regina, SK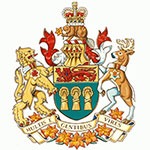 Introduction to practice before the Court in a broad range of criminal and civil law areas
Introduction to criminal and civil trials, pre-trial case management, Charter applications, pre-trial motions, voir dires, preliminary hearings, sentencing circles, and therapeutic courts
The opportunity to gain valuable insights into what makes for effective courtroom advocacy (oral and written): law clerks are in the unique position to informally discuss a proceeding and the materials filed in support with the sitting judge
The opportunity to develop excellent analytical, research, and legal writing skills with the guidance of judicial mentorship, enhanced by the insights gained from the clerkship experience
The opportunity to work closely with all judges; to work closely with a sitting judge on one case from beginning to end, and to experience being on circuit with the Court
Practical experience gained from a two-month placement at a law firm, Saskatchewan Justice, Saskatchewan Legal Aid, or a combination of any two of them, during the clerkship term
Fully computerized office with access to legal information services, including Advance Quicklaw and Westlaw Canada
Salary
Salary: $4,296 per month
Attendance at the Canadian Centre for Professional Legal Education (CPLED) Bar Admission Program (Saskatchewan) is at full pay
Entitlements
Vacation pay (in lieu of vacation leave) earned at the rate of 1.25 days per month
12 scheduled days off during the period of employment, which can be used at any time during the year, subject to approval
1.25 sick leave days per month (includes leave for family and bereavement purposes)
Benefits
Flexible benefit of more than $800 to offset fees associated with fitness activities or counselling, financial advice or payment of student loans
Public Employees Extended Health Care Plan
Public Employees Pension Plan
Group Life Insurance
Dental Plan
Disability Income Plan
Fees and Expenses
Payment of Law Society fees: Student-at-law application fee; Articling fee; and Application for Admission as a lawyer fee
Payment of the Canadian Bar Association membership fee
Payment of all CPLED program fees, reference materials, and travel (mileage and hotel) expenses
Payment of Canadian Bar Association Introduction of Students Dinner
Applications must be received by April 21, 2023, and include:
A curriculum vitae
Official

transcript

of all post-secondary marks
Sample legal research paper
Three letters of reference
Applications, including letters of reference, may be sent by email to the address below.

Review of applications will begin April 25, 2023.
Applications and requests for more information should be sent to:
Associate Chief Judge L. Wiegers
Provincial Court of Saskatchewan
4th Floor – 1815 Smith Street
Regina, Saskatchewan
S4P 2N5
Phone: (306) 787-3994
Fax: (306) 787-3933
Email
Any offer of employment will be subject to the candidate successfully undergoing a criminal record check and graduating from a recognized College of Law before June 1, 2024.