Therapeutic Courts
Provincial Court | Saskatchewan
Courts of Saskatchewan
Therapeutic Courts
Provincial Court
Therapeutic Courts take a problem-solving approach to justice. They address social and personal issues underlying or causing a person's criminal behavior, such as addictions and mental illness.
Saskatchewan's Provincial Court, like its counterparts across the country, has established several therapeutic courts in recent years.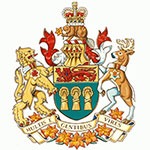 Overview, Standards & Planning
There are seven Therapeutic Courts in Saskatchewan. The Therapeutic Courts Oversight Committee began its work in 2019. This committee sets provincial standards and provides oversight of Therapeutic Courts.
Domestic Violence Courts
Drug Treatment Courts
Mental Health Courts
Dawn Anderson
Director, Therapeutic Courts
Court Services, Ministry of Justice
306-787-8864