Media Identification Cards
Courts of Saskatchewan
Courts of Saskatchewan
Media Identification Cards
Court Resources
Saskatchewan Courts permit identified members of the media to Tweet or transmit other forms of live, text-based communications from within courtrooms.
A protocol allows members of the media to activate and use in silent mode, a mobile phone, small laptop, or similar piece of equipment to perform live text-based communications from the court unless the presiding judge gives instructions otherwise.
Members of the media who wish to take advantage of the opportunity to transmit text must obtain and display valid Ministry of Justice-issued media identification. The identification cards, which also provide easier access to court houses in certain locations, are available from the Ministry's Court Services branch.
Application forms must be accompanied by a recent criminal record check and a letter from the employer affirming the need for such a pass. Identification cards are valid for three years after they are issued and must be renewed after that time.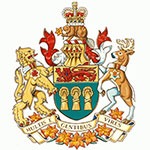 QUESTIONS?
Questions about the application can be directed to:
Court Services
Ministry of Justice
306-787-0019