How A Case Moves Through Small Claims Court
Provincial Court | Saskatchewan
Courts of Saskatchewan
How A Case Moves Through Small Claims Court
Provincial Court
This flowchart shows how a case moves through the Small Claims process.
Two parties have a dispute and one of them wants to sue the other.
If the plaintiff decides to sue, the Plaintiff will prepare a Statement of Claim and take it to the court house for filing. A judge will sign a summons and the case will go to FIRST APPEARANCE, CASE MANAGEMENT CONFERENCE, or TRIAL.
TRIAL
Plaintiff serves the summons and Statement of Claim on Defendant. The Preparing for the Trial document will also be attached. Plaintiff will receive a copy of the Preparing for the Trial document as well.
Parties go to FIRST APPEARANCE OR CASE MANAGEMENT CONFERENCE.
If no settlement is reached, the case proceeds to TRIAL, and Plaintiff and Defendant receive the Preparing for Trial document.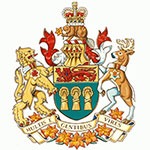 SMALL CLAIMS COURT RESOURCES