Discretionary Publication Ban List
Court of King's Bench | Saskatchewan
Courts of Saskatchewan
Discretionary Publication Ban List
Court of King's Bench
The following list of discretionary publication bans issued in proceedings in the Court of King's Bench for Saskatchewan is subject to the following limitations:
The list may not contain all current publication bans issued prior to March 15, 2023.
The list may not contain publication bans ordered by the Provincial Court which apply to cases proceeding at the Court of King's Bench.
Discretionary publication ban orders will be posted as soon as possible upon being made.
The precise terms of a publication ban order may not necessarily be posted to this site. It is your responsibility to obtain the precise terms of the order if required by contacting the appropriate Registrar's Office.
The list may not contain publication bans ordered pursuant to section 525(6) of the Criminal Code relating to the detention review application and/or hearing process, as described in Criminal Practice Directive #8.
Information regarding automatic publication bans which are in effect by operation of

statute

(i.e. mandatory publication bans) is not included on this website. Members of the public are expected to inform themselves of the circumstances under which mandatory bans are in effect.
It is the responsibility of persons who attend court proceedings or who see or obtain copies of court files or records, to inform themselves of any legal restrictions that limit publication of court records or proceedings, including both mandatory and discretionary publication bans, and to comply with all publication bans.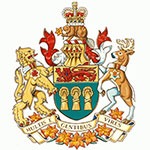 | | | | | |
| --- | --- | --- | --- | --- |
| EFFECTIVE DATE | FILE # | CASE NAME | JUDICIAL CENTRE | BAN DETAILS |
| December 1, 2023 | CRM-SC-00024-2023 | R v Teekoory, Yashveer | Swift Current | s. 486.4 CCC |
| November 22, 2023 | CRM-SC-00023-2023 | R v Onland, Sheldon Bernard | Swift Current | s. 539 CCC |
| November 22, 2023 | CRM-SC-00023-2023 | R v Onland, Sheldon Bernard | Swift Current | s. 486.4 CCC |
| November 22, 2023 | CRM-SA-00376-2022 | R v MacLean, Ethan James Terrence | Saskatoon | s. 631(6) CCC |
| November 21, 2023 | CRM-PA-00329-2023 | R v Lasas, Roy | Prince Albert | s. 517 CCC |
| November 17, 2023 | CRM-SA-00504-2023 | R v Morin, Churchill | Saskatoon | s. 486.5(1) CCC |
| November 17, 2023 | CRM-SA-00504-2023 | R v Morin, Churchill | Saskatoon | s. 486.4 CCC |
| November 17, 2023 | CR-SC-00010-2023 | R v Neufeldt, Eden Song | Swift Current | s. 486.4 CCC |
| November 10, 2023 | CRM-RG-00094-2023 | R v J.S. | Regina | s. 486.4* CCC |
| November 9, 2023 | CRM-MF-00025-2023 | R v Whitehead, Maverick Bradford | Melfort | s. 539 CCC |
| November 9, 2023 | CRM-BG-00050-2022 | R v Zyznomirski, Jordan | Battleford | Voir Dire |
| November 9, 2023 | CRM-RG-00393-2023 | R v T.H. | Regina | s. 486.4* CCC |
| November 7, 2023 | CRM-RG-00261-2022 | R v Ashmore, Tyler | Regina | s. 486.31 CCC |
| November 7, 2023 | CRM-SA-00237-2022 | R v Rossette, Ashley Elizabeth | Saskatoon | Voir Dire |
| November 6, 2023 | CRM-RG-00419-2023 | R v Mitchell, Christopher | Regina | Not Specified |
| November 2, 2023 | CRM-SC-00021-2022 | R v Lavallee, Travis | Swift Current | s. 486.4 CCC |
| October 27, 2023 | CRM-RG-00046-2023 | R v Tkachuk, Steven | Regina | s. 486.4 CCC |
| October 26, 2023 | CRM-RG-00117-2021 | R v Schaaf, Justin | Regina | s. 486.4 CCC |
| October 25, 2023 | CRM-RG-00338-2022 | R v Crosby, Dustin J | Regina | s. 517 CCC |
| October 24, 2023 | CRM-MF-00023-2023 | R v Ballantyne, Morgan | Melfort | s. 539 CCC |
| October 16, 2023 | CRM-SA-00478-2023 | R v Hayles, Leonard | Saskatoon | s. 539 CCC |
| October 16, 2023 | CRM-SA-00478-2023 | R v Hayles, Leonard | Saskatoon | s. 486.4 CCC |
| October 10, 2023 | CRM-YT-00006-2022 | R v Langley, Albert | Yorkton | s. 486.4 CCC |
| October 5, 2023 | CRM-MF-00024-2023 | R v Neale, Geoffery | Melfort | s. 539 CCC |
| October 3, 2023 | CRM-BF-00020-2023 | R v Sikkema, William | Battleford | s. 486.4 CCC |
| September 29, 2023 | CRM-MJ-00005-2023 | R v Houston, Derek James | Moose Jaw | Not Specified |
| September 28, 2023 | CRM-BF-00050-2023 | R v Schlenker, Morgan | Battleford | s. 539 CCC |
| September 27, 2023 | CRM-SA-00087-2023 | R v Askin, Michael James | Saskatoon | s. 517 CCC |
| September 25, 2023 | CRM-MJ-00020-2022 | R v Onescu, Chase | Moose Jaw | Not Specified |
| September 25, 2023 | CRM-SA-00138-2023 | R v Cook, Eric Patrick | Saskatoon | s. 517 CCC |
| September 19, 2023 | CRM-RG-00117-2022 | R v Lynch, Bernard C | Regina | s. 486.4 CCC |
| September 19, 2023 | CRM-MF-00019-2023 | R v Moostoos, Shawn Bernard | Melfort | s. 539 CCC |
| September 18, 2023 | CRM-SA-00453-2021 | R v Dally, Zachary J | Saskatoon | s. 486.4 CCC |
| September 18, 2023 | CRM-SA-00435-2023 | R v Thomas, Robert James Joseph | Saskatoon | s. 539 CCC |
| September 14, 2023 | CRM-RG-00096-2023 | R v Suwala, Dakota | Regina | s. 486.4 CCC |
| September 12, 2023 | CRM-PA-00253 | R v Dreaver, Brian | Prince Albert | s. 517 CCC |
| September 5, 2023 | CRM-MF-00017-2023 | R v Young, Roderick Jason | Melfort | s. 486.4 CCC |
| September 5, 2023 | KBG-RG-01248-2023 | Canadian Union of Public Employees v Saskatchewan Workers' Compensation Board | Regina | Not Specified |
| September 5, 2023 | CRM-MJ-00014-2023 | R v GT | Moose Jaw | s. 486.4* CCC |
| September 3, 2023 | CRM-SA-00476-2023 | R v Patron, Travis Mitchell | Saskatoon | s. 486.4 CCC |
| September 3, 2023 | CRM-SA-00409-2023 | R v Patron, Travis Mitchell | Saskatoon | s. 486.4 CCC |
| August 29, 2023 | KBG-RG-01241-2023 | Akinloye, Olayiwola v The Joint Medical Professional Review Committee et al | Regina | Not Specified |
| August 25, 2023 | CRM-ES-00023-2023 | R v LeBlanc, Joshua Regis | Estevan | s. 539 CCC |
| August 22, 2023 | CRM-SA-00388-2023 | R v Miklautsch, Cole Wayne | Saskatoon | s. 539 CCC |
| August 8, 2023 | CRM-MF-00020-2023 | R v Kadachuk, Anthony | Melfort | s. 539 CCC |
| July 27, 2023 | CRM-RG-00194-2022 | R v Kahnapace, Aaron | Regina | s. 486.4 CCC |
| July 24, 2023 | CRM-BF-00039-2023 | R v Cookman-Watts, Dustin | Battleford | s. 539 CCC |
| July 24, 2023 | CRM-BF-00037-2023 | R v Morin, Thunder | Battleford | s. 539 CCC |
| July 21, 2023 | CRM-RG-00133-2019 | R v Yildirim, Ozkan | Regina | s. 486.4 CCC |
| July 5, 2023 | CRM-SA-00289-2023 | R v Keewatin, Dion Corey | Saskatoon | s. 539 CCC |
| June 27, 2023 | CRM-RG-00032-2020 | R v Lavallee, Tommy-Lee | Regina | s. 486.4 CCC |
| June 21, 2023 | CRM-SA-00288-2023 | R v Kaskamin, Kellin Irene Evangeline | Saskatoon | s. 539 CCC |
| June 20, 2023 | CRM-SA-00287-2023 | R v Pohorecky, Eric Michael | Saskatoon | s. 539 CCC |
| June 20, 2023 | CRM-SA-00286-2023 | R v Pohorecky, Eric Michael | Saskatoon | s. 539 CCC |
| June 19, 2023 | CRM-SA-00285-2023 | R v Pohorecky, Eric Michael | Saskatoon | s. 539 CCC |
| June 13, 2023 | CRM-MF-00023-2023 | R v Ballantyne, Morgan | Melfort | s. 486.4 CCC |
| June 8, 2023 | CRM-RG-00371-2022 | R v Hubick, Kenneth Glen | Regina | s. 517 CCC |
| June 7, 2023 | CRM-PA-00154-2022 | R v Boneleye (aka. Robillard), Terrance Dalton | Prince Albert | s. 486.4 CCC |
| June 5, 2023 | CRM-BF-00016-2022 | R v MacKay, Michael | Battleford | Voir Dire |
| June 1, 2023 | CRM-SA-00268-2023 | R v Pohorecky, Eric Michael | Saskatoon | s. 539 CCC |
| May 30, 2023 | CRM-SA-00217-2023 | R v Hilderman, Austin | Saskatoon | s. 486.4 CCC |
| May 29, 2023 | CRM-SA-00253-2023 | R v Thomas, Isaiah Richard | Saskatoon | s. 539 CCC |
| May 28, 2023 | CRM-BF-00013-2022 | R v Young, Robert Joseph | Battleford | Voir Dire |
| May 24, 2023 | CRM-SA-00339-2023 | R v Parker, Joseph | Saskatoon | s. 486.4 CCC |
| May 19, 2023 | CRM-PA-00142-2023 | R v JM | Prince Albert | s. 486.4* CCC |
| May 10, 2023 | CRM-ES-00037-2021 | R v Young, Andrew | Estevan | Not Specified |
| May 12, 2023 | CRM-BF-00029-2023 | R v Laprise, Miranden Marshall | Battleford | s. 486.4 CCC |
| May 9, 2023 | CRM-SA-00190-2023 | R v Bear, Connor | Saskatoon | s. 539 CCC |
| May 8, 2023 | CRM-BF-00068-2020 | R v Henry, Shane | Battleford | s. 486.4 CCC |
| May 1, 2023 | CRM-SA-00191-2023 | R v Deslauriers, Linda Ann | Saskatoon | s. 539 CCC |
| April 28, 2023 | CRM-BF-00027-2023 | R v Chvala, Berle | Battleford | s. 486.4 CCC |
| April 26, 2023 | CRM-RG-00148-2022 | R v Adams, Garth Desmond | Regina | s. 486.4 CCC |
| April 24, 2023 | KBG-RG-00769-2023 | J.T. v Board of Education | Regina | Not Specified |
| April 24, 2023 | CRM-PA-00388-2020 | R v Maurice, Dallas Luke | Prince Albert | s. 486.4 CCC |
| April 18, 2023 | CRM-PA-00137-2020 | R v Alphonse, Clifford James | Prince Albert | s. 486.4 CCC |
| April 14, 2023 | YCJ-BF-00002-2022 | — | Battleford | s. 486.4 CCC |
| April 14, 2023 | YCJ-BF-00001-2022 | — | Battleford | s. 486.4 CCC |
| April 12, 2023 | CRM-YT-00014-2022 | R v Delorme, Dorion | Yorkton | s. 486.4 CCC |
| April 10, 2023 | CRM-MF-00024-2023 | R v Neale, Geoffery | Melfort | s. 486.4 CCC |
| April 3, 2023 | CRM-RG-00432-2022 | R v Cieslak, Adam | Regina | Not Specified |
| April 3, 2023 | CRM-RG-00432-2022 | R v Cieslak, Adam | Regina | s. 486.4 CCC |
| March 29, 2023 | CRM-SA-00326-2023 | R v CR | Saskatoon | s. 486.4* CCC |
| March 28, 2023 | CRM-SA-00149-2023 | R v Pavely, Kyler James | Saskatoon | s. 539 CCC |
| March 28, 2023 | CRM-RG-00291-2022 | R v Obey, Colten William | Regina | s. 486.4 CCC |
| March 22, 2023 | CRM-SA-00151-2023 | R v Poth, Nolan Lee | Saskatoon | s. 539 CCC |
| March 21, 2023 | CRM-YT-00008-2022 | R v Sparvier, Tyrell Kayne | Yorkton | s. 486.4 CCC |
| March 20, 2023 | CRM-BF-00019-2022 | R v Wapass, Zeus | Battleford | s. 631(6) CCC |
| March 20, 2023 | CRM-BF-00019-2022 | R v Wapass, Zeus | Battleford | s. 486.4 CCC |
| March 15, 2023 | CRM-MF-00005-2023 | R v Munroe, Keenan | Melfort | s. 539 CCC |
| March 13, 2023 | CRM-MF-00022-2023 | R v Johnson, Zachary Harju | Melfort | s. 486.4 CCC |
| March 13, 2023 | CRM-BF-00049-2022 | R v McCallum, Caleb | Battleford | s. 486.4 CCC |
| March 7, 2023 | CRM-SA-00111-2023 | R v Papequash, Kathleen & Gardipy-Bear, Jade Anita | Saskatoon | s. 539 CCC |
| March 7, 2023 | CRM-ES-00042-2019 | R v Runns, Alyssa | Estevan | s. 486.5(1) CCC |
| March 6, 2023 | CRM-SA-00126-2023 | R v Sandin, Erin Suzanne | Saskatoon | s. 539 CCC |
| March 2, 2023 | CRM-SA-00128-2023 | R v Unruh, Darian Cody | Saskatoon | s. 539 CCC |
| March 1, 2023 | CRM-RG-00029-2022 | R v Stevenson, Thomas | Regina | s. 486.5(1) CCC |
| February 28, 2023 | CRM-SA-00422-2023 | R v Quiring, Blair | Saskatoon | s. 486.4 CCC |
| February 28, 2023 | CRM-PA-00002-2023 | R v Isbister, Gracie Sandra-Lee | Prince Albert | s. 517 CCC |
| February 14, 2023 | CRM-SA-00287-2023 | R v Pohorecky, Eric Michael | Saskatoon | s. 539 CCC |
| February 7, 2023 | CRM-SA-00064-2023 | R v Mass, Rory James | Saskatoon | s. 539 CCC |
| February 3, 2023 | CRM-SA-00269-2023 | R v Whitford, Rocky Gary | Saskatoon | s. 517 CCC |
| January 26, 2023 | CRM-BF-00068-2020 | R v Henry, Shane | Battleford | s. 539 CCC |
| January 23, 2023 | CRM-SA-00288-2023 | R v Kaskamin, Kellin Irene Evangeline | Saskatoon | s. 517 CCC |
| December 15, 2022 | CRM-MF-00025-2023 | R v Whitehead, Maverick Bradford | Melfort | s. 486.4 CCC |
| October 13, 2022 | CRM-SA-00411-2022 | R v Robson, Chad William | Saskatoon | s. 539 CCC |
| September 7, 2022 | CRM-MF-00012-2023 | R v Ballantyne, Sandy Tyler | Melfort | s. 486.4 CCC |
| August 23, 2022 | CRM-MF-00008-2023 | R v Herrod, Joel Guy | Melfort | s. 486.4 CCC |
| August 8, 2022 | CRM-BF-00037-2023 | R v Morin, Thunder | Battleford | s. 486.4 CCC |
| July 26, 2022 | CRM-SA-00237-2022 | R v Rossette, Ashley Elizabeth | Saskatoon | s. 486.4 CCC |
| July 18, 2022 | CRM-SA-00257-2021 | R v Hemingson, Klaine Ethan | Saskatoon | s. 486.4 CCC |
| June 30, 2022 | CRM-SA-00376-2022 | R v MacLean, Ethan James Terrence | Saskatoon | s. 486.4 CCC |
| June 2, 2022 | CRM-SA-00289-2023 | R v Keewatin, Dion Corey | Saskatoon | s. 486.4 CCC |
| May 3, 2022 | CRM-SA-00177-2022 | R v Cameron, Monica Ann | Saskatoon | s. 539 CCC |
| April 27, 2022 | CRM-SA-00268-2023 | R v Pohorecky, Eric Michael | Saskatoon | s. 486.4 CCC |
| April 25, 2022 | CRM-SA-00286-2023 | R v Pohorecky, Eric Michael | Saskatoon | s. 486.4 CCC |
| April 25, 2022 | CRM-SA-00286-2023 | R v Pohorecky, Eric Michael | Saskatoon | s. 517 CCC |
| April 25, 2022 | CRM-SA-000285-2023 | R v Pohorecky, Eric Michael | Saskatoon | s. 517 CCC |
| April 25, 2022 | CRM-SA-00285-2023 | R v Pohorecky, Eric Michael | Saskatoon | s. 486.4 CCC |
| April 20, 2022 | CRM-SA-00411-2022 | R v Robson, Chad William | Saskatoon | s. 517 CCC |
| April 13, 2022 | CRM-SA-00226-2023 | R v Secher, Jesse Robert Remmert | Saskatoon | s. 486.4 CCC |
| April 4, 2022 | CRM-BF-00017-2022 | R v Blackbird, Jannay | Battleford | s. 539 CCC |
| March 2, 2022 | CRM-MF-00011-2023 | R v Ballantyne, Sandy Tyler | Melfort | s. 486.4 CCC |
| February 24, 2022 | CRM-Sa-00431-2023 | R v Spark, Austin Prescott | Saskatoon | s. 486.4 CCC |
| February 14, 2022 | CRM-SA-00203-2023 | R v King, David Lee | Saskatoon | s. 517 CCC |
| February 10, 2022 | CRM-SA-00203-2023 | R v King, David Lee | Saskatoon | s. 486.4 CCC |
| October 26, 2021 | CRM-SA-00190-2023 | R v Bear, Connor | Saskatoon | s. 486.4 CCC |
| October 21, 2021 | CRM-SA-00351-2021 | R v Warren, Earl D | Saskatoon | s. 486.4 CCC |
| October 19, 2021 | CRM-BF-00028-2023 | R v Meetoos, Chyenne Codey | Battleford | s. 486.4 CCC |
| October 13, 2021 | CRM-SA-00089-2023 | R v Sigstad, Adam James | Saskatoon | s. 486.4 CCC |
| August 30, 2021 | CRM-MF-00031-2022 | R v Merasty, Gene Angus | Melfort | s. 486.4 CCC |
| August 12, 2023 | CRM-SA-00264-2021 | R v Tumbach, Matthew James | Saskatoon | s. 486.4 CCC |
| June 9, 2021 | CRM-SA-00127-2023 | R v Keewatin, Joseph Marc | Saskatoon | s. 486.4 CCC |
| June 7, 2021 | CR-SA-00411-2022 | R v Robson, Chad William | Saskatoon | s. 486.4 CCC |
| February 22, 2021 | CRM-SA-00327-2023 | R v Cook, Jay Ashley | Saskatoon | s. 539 CCC |
| July 16, 2020 | CRM-SA-00327-2023 | R v Cook, Jay Ashley | Saskatoon | s. 486.4 CCC |