COURT TRANSCRIPTS
Courts of Saskatchewan
Courts of Saskatchewan
COURT TRANSCRIPTS
Court Resources
Transcript Services (a branch of Court Services Division) is responsible for preparing transcripts of court proceedings heard in Provincial Court (including Small Claims Court, Bylaw Court, and Traffic Safety Court) and Court of King's Bench in Saskatchewan.
Transcripts are prepared upon request only. A fee of $4.00 per page, plus G.S.T is charged. A deposit is required before a transcript will be prepared.
If a transcript is required on an expedited basis (within 19 business days), the cost increases up to $9:00 per page, plus G.S.T. Please refer to the transcript order form below for the itemized costs for an expedited transcript.
Court Transcript Request Forms are available at all court offices.
Completed forms, or a letter requesting the transcripts, should be directed to:
Ministry of Justice Transcript Services
310-1855 Victoria Avenue
Regina, SK
S4P 3T2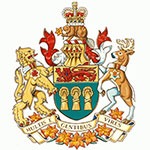 Persons interested in obtaining transcripts (including those required for appeals or ongoing court proceedings) may contact:
Ministry of Justice Transcript Services
Ph: 306-787-4210
Email