Clerkship Positions
Court of Queen's Bench | Saskatchewan
Courts of Saskatchewan
Clerkship Positions
Court of Queen's Bench
Four law clerk positions are annually available with the Court of Queen's Bench in Saskatchewan. Two clerks are assigned to Saskatoon and two to Regina. All of the clerks work with all justices of the Court.
The law clerks research points of law and prepare legal briefs under the direction of the Chief Justice and justices of the Court. Clerks may also carry out special study projects in designated areas of the law. Law clerks have the opportunity to review materials filed in support of ex parte and chamber applications and attend applications and trials. Clerks may also assist in the review of the practice and procedure employed by the Court and the operation of the Rules of Court.
Law clerks with the Court of Queen's Bench assist in organizing, conducting and preparing materials for seminars for justices and judicial staff. They have an opportunity to observe pre-trial conferences and debrief with the justice. Students must maintain strict confidence respecting all private and confidential matters arising during the term of articles with the Court.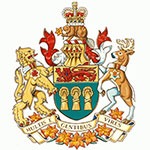 June 1, 2023, to May 31, 2024
Saskatoon positions
Court House
520 Spadina Crescent East
Saskatoon, SK
Regina positions
Court House
2425 Victoria Avenue
Regina, SK
Introduction to practice before the Courts involving a broad spectrum of the law
Introduction to criminal and civil jury trials, chambers practice, judicial reviews, Family Law Division practice, various facets of commercial law practice
Practical experience during the 12-month employment term: one month with either the Legal Aid office or Crown prosecutors' office and one month with a private law firm
Fully computerized office with access to various legal databases (including Quicklaw, Westlaw)
Salary: $4,212 per month, and 6% holiday pay in lieu of annual holidays
12 scheduled days off (SDOs) during the period of employment, which can be used at any time during the year, subject to approval
Hours of work, leave of absence, etc., are governed by public service regulations that apply to term employees
Reimbursement pursuant to government policy for travel and accommodation authorized by the Chief Justice
Reimbursement of Law Society application fee for articles of clerkship ($100) and of Canadian Bar Association membership fee ($72)
Time off with pay during attendance at the Canadian Centre for Professional Legal Education (CPLED) Bar Admission Program (Saskatchewan)
Payment of CPLED program fees ($2,450 for registration plus $225 for written materials)
The flexible benefit of $825 to offset fees associated with fitness activities, counseling, financial advice, or payment of student loans
Applications must be submitted by 4:00 p.m., April 11, 2022, and include:
A curriculum vitae
Official

transcript

of all post-secondary marks
Three reference letters and contact information
Applications and requests for more information should be sent to:
The Honourable Madam Justice H.D. MacMillan-Brown
Court House
520 Spadina Crescent East
Saskatoon, SK
S7K 3G7
Saskatoon: 306-933-5156
Regina: 306- 787-0010
Email
Any offer of employment will be subject to the candidate successfully undergoing a criminal record check and graduating from a recognized College of Law before June 1, 2023.