Moose Jaw Drug Treatment Court
Provincial Court | Saskatchewan
Courts of Saskatchewan
Moose Jaw Drug Treatment Court
Provincial Court
The Moose Jaw Drug Treatment Court (DTC) is an example of people working together to offer an alternative to the traditional court process. Operating since 2009, the court was established as one of the initiatives of the Community Justice Working Group, which is a pillar of the Moose Jaw Drug Strategy Committee.
The Strategy focuses on four pillars: prevention, harm reduction, healing continuum and community justice.
The objectives of the DTC are to:
reduce crime committed as a result of drug dependency;
provide better outcomes for offenders with abuse problems and their victims;
reduce relapse rates for substance abuse and related criminal behaviour, and improve social stability;
increase knowledge and awareness among criminal justice, health and social service practitioners and the general public about drug treatment courts and the therapeutic approaches to addressing the underlying problems connected with criminal behaviour; and
treat offenders' underlying issues.
Court is held on Thursday afternoons at the Moose Jaw Provincial Court House, #211 – 110 Ominica Street West, Moose Jaw.
Who It's For
The Moose Jaw Drug Treatment Court (DTC) is open to:
accused adults who are drug dependent and whose criminal behaviour is motivated or caused by their addiction;
carefully selected youth (if Youth

Probations

agrees); or
persons 18 or older on youth orders.
Participants must be Moose Jaw residents.
Who It's Not For
The DTC is not available for persons charged with certain types of offences, including:
offences with serious violence;
sexual assaults;
family violence cases;
offences involving or relating to children/youth; and
profit-motivated commercial drug trafficking.
Individuals who have failed in the program are not considered again for 12 months.
How It Works
The Crown prosecutor screens applications as to their eligibility requirements. Applicants must:
enter a guilty plea and waive the right to immediate sentencing;
proceed through the various stages of the program, starting with the assessment stage;
agree to meaningfully participate in the program, following an explanation by legal counsel of choice;
follow the treatment plan and schedule, referrals and appointments;
comply with drug screen requests either by appointment or randomly;
incur no violent or sexual offences while in the program; and
attend court as scheduled (two times a month) and be prepared to report to the court.
Participation is voluntary and a participant can choose to withdraw from the program at any time and be sentenced by the court.
The program takes approximately one year, as follows:
assessment phase – 1 month;
track 1 – 3 months;
track 2 – 2 to 6 months; and
track 3 – 3 months or longer.
Completion
There are three levels of completion which are at the discretion of the Drug Treatment Court team; namely graduation, completion and certificate of achievement. A participant must have had no new charges in the past six months.
Sentencing occurs at this time. The judge makes the final decision. Probation, providing an after-care plan, is always part of any sentence.
Drug Treatment Court is open to those who have completed the program, as well as their family. This is an additional follow-up resource and offers continued support for individuals in their journey to "keep clean."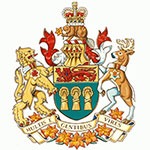 Debbie McDonnell
Ph: 306-694-3612